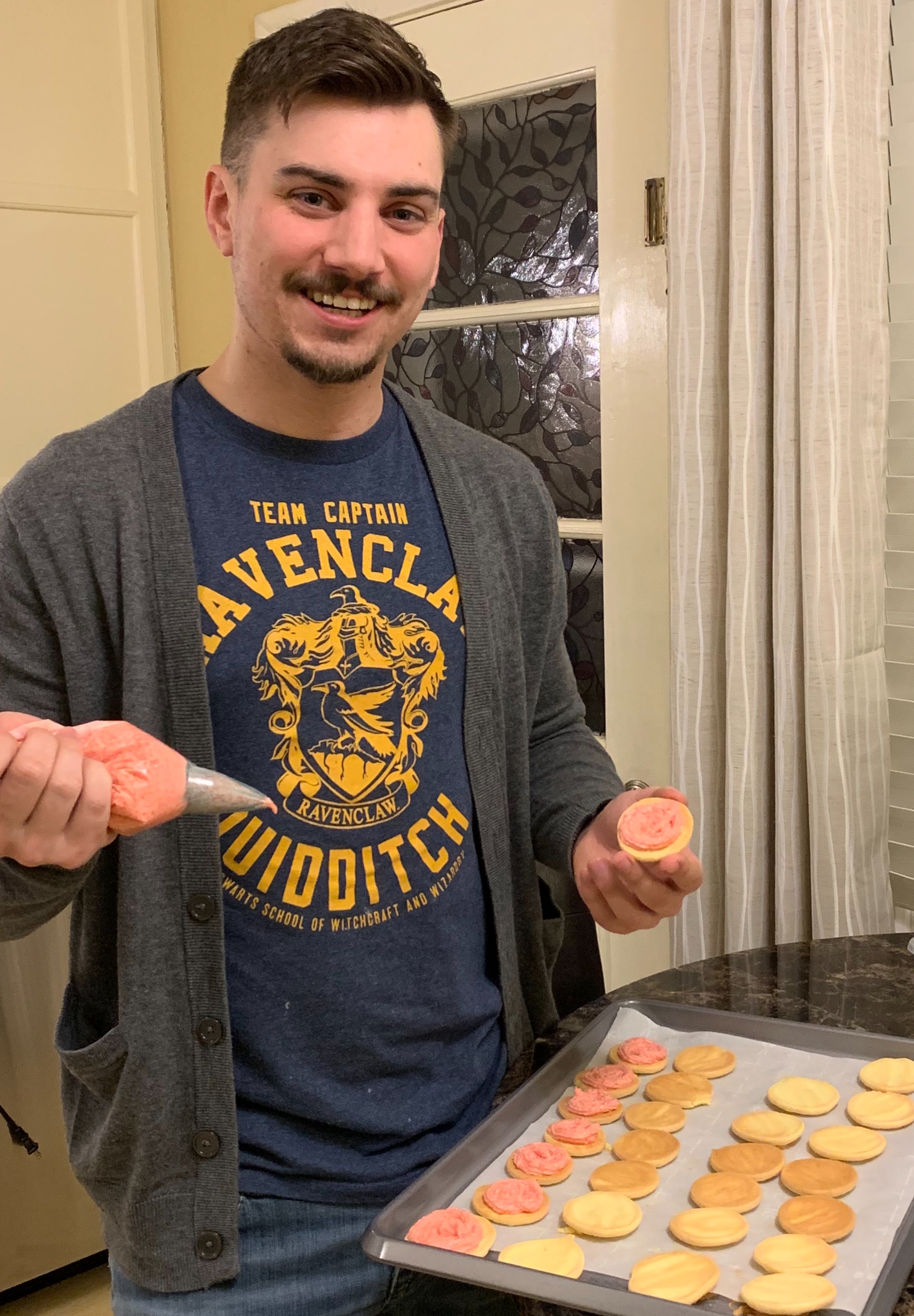 On Research…
Travis Brachtenbach is a soon-to-be fourth-year medical student in the College of Medicine (COM) at the Oklahoma State University Center for Health Sciences (OSU-CHS). He joined the Vassar Research Team his first semester in the COM program. Travis said that he got to know some of the med students already working with Dr. Vassar while he was working on his graduate degree from the Toxicology program at OSU-CHS. His interest was already piqued. After seeing a flyer about the team and listening to an informational session about the team's focus on meta-research (i.e., research about research), Travis realized that, "joining the team seemed like a way to publish high impact studies and make connections with physicians already working in the field. I wouldn't have to reserve lab time, and I could see the beginning and end of a research project." Travis was also impressed by the team's reputation for making presentations at international conferences and having articles published in top tier journals.
Already experienced in organic chemistry and analytical toxicology bench research, Travis knew he wanted to continue doing research, but had some concerns about the necessary time commitment, especially during medical school. The eight-week summer research experience gave Travis the opportunity to get his feet wet with the team and focus on research during a time of the school year that was free from coursework and testing requirements. He added that the summer setting for perfect for camaraderie and some fun, "After we finished our research on clinical practice guidelines (CPGs), our small group loaded into a van and travelled to research symposiums where we presented a poster about our findings."
Travis liked working with an integrated group of second-, third-, and fourth-year med students, residents, and faculty physicians. "The more experienced students mentor the younger ones, and you are able to pick a research team based on your interests. I'm interested in Internal Medicine, so my first research project focused on sepsis," he said. Travis has since been part of a research team evaluating conflicts of interest in psychiatric CPGs, and his work has about research gaps in clinical trials has been published in the Wilderness & Environmental Medicine journal. Producing tangible results from his efforts is high on Travis' list of reasons he enjoys research. He explained, "A doctor might look at my work and know how to improve his practice. I'm proud that I've made a contribution to the field." He added that the Vassar Research Team meta-research efforts are making a difference in the way research is done.
On Baking…
Baking and cooking are favorite pastimes for Travis. He quipped that it must be the scientist in him. "It's the experimental method all over again," he chuckled. Travis said he likes to make a couple of iterations of a recipe with just a few small changes, and then give it to his friends to sample and taste-test. "I'm constantly tweaking a recipe trying to perfect it," he said before adding, "I don't get to do a lot for fun right now. Cooking lets me take care of a basic necessity of life and enjoy doing it."