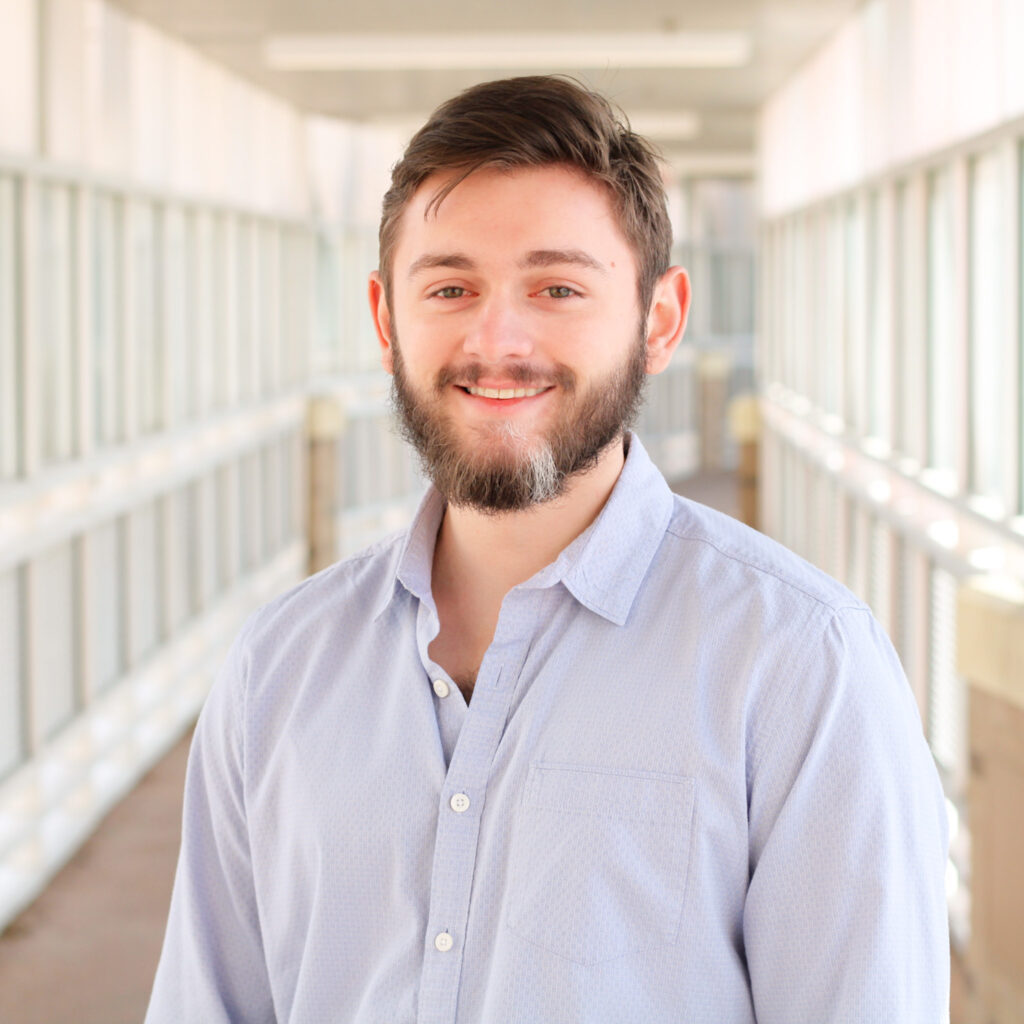 My name is Griffin Hughes, and I am a DO/PhD candidate working with Dr. Matt Vassar. I am from Broken Arrow, Oklahoma and I attended Oklahoma State University earning a B.A in Spanish and a B.S in Biological Sciences. What attracted me to medical school was the opportunity to continue my biology studies – albeit a tad more rigorously – with a focus on human and public health. I also have a lot of important people in my life who graduated from OSU COM, so I already had the proof of the caliber of physicians that Oklahoma State graduates.
During my undergraduate studies, I had no desire to do research; a sentiment I carried into medical school. So, when starting medical school, I had no intention of going for a PhD! It was only after getting a spot on the Vassar Research Team that I was more fully aware of what research was and how to do it well. After a couple projects with my stellar research partners and mentors, I came to find that research (for me) was truly the creative outlet I had been looking for since starting school. I approached Dr. Vassar about taking me on, and he said yes.
As far as my PhD focus, I am interested in research relating to health disparities and inequities as well as research into the quality of research itself. As our patient population diversifies, we need research, funding, and practice to be high quality and equitable across the board for the betterment of all patient care.
My specialty of choice is pathology. I have a real passion for teaching and the nitty gritty of biology and its mechanisms. The ability to be able to diagnose at the granular level of that of the cell has always been fascinating to me. Pathologists play a crucial role in a myriad of diagnoses as well as leading roles in transplant medicine, forensic medicine, oncology, blood banking, and genomics. Research wise, it is the specialty with the second highest percentage of physician-scientists only behind internal medicine. My long-term goal as a DO/PhD is to be teaching and researching at a medical school with clinical responsibilities. I really want to incorporate all facets of academic medicine into my career for as long as I can.